Hail pounded the old church roof as excited onlookers shuffled together on narrow pews. A hush descended as the master of ceremonies began her welcome…. my first Orkney Storytelling Festival event had begun.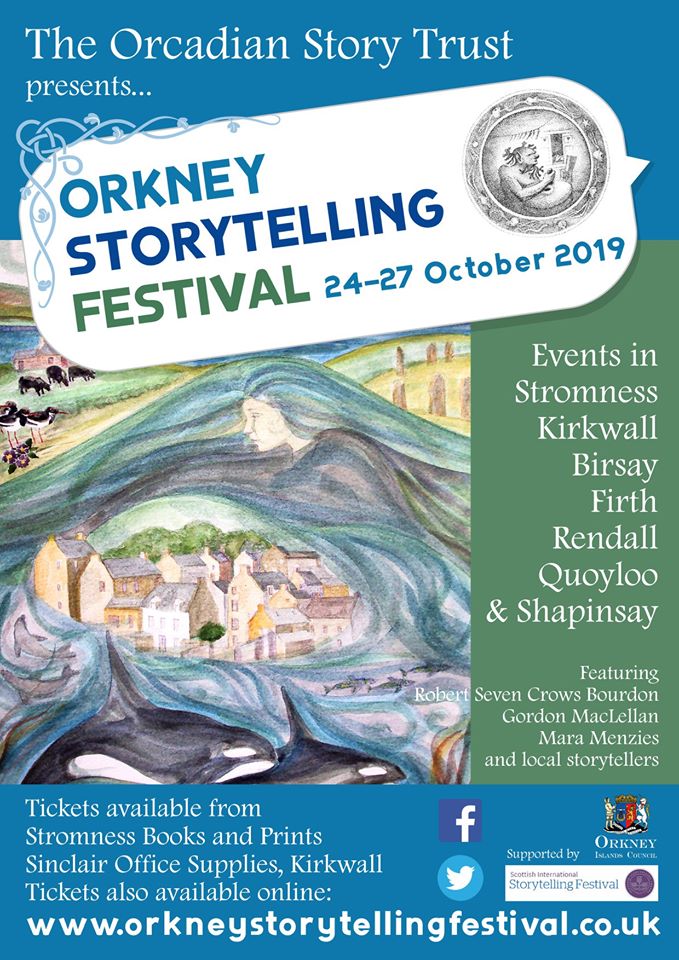 What followed can only be described as magical. Tales from the hot plains of Kenya were met by stories from the cold lands in what is now known as Canada.  Each a mix of humor, adventure, suspense and wider meaning. Mara Menzies educated the fascinated crowd on the origins of cooking. Robert Seven Crows Bourdon began his tales by first inviting the ancestors to listen as "they first told us these stories." He shared the story of the wind eagle and a cunning boy. Gordon MacLellan gave us a Giant tale of epic proportions. The trip all the way out to Birsay in a storm was worth it.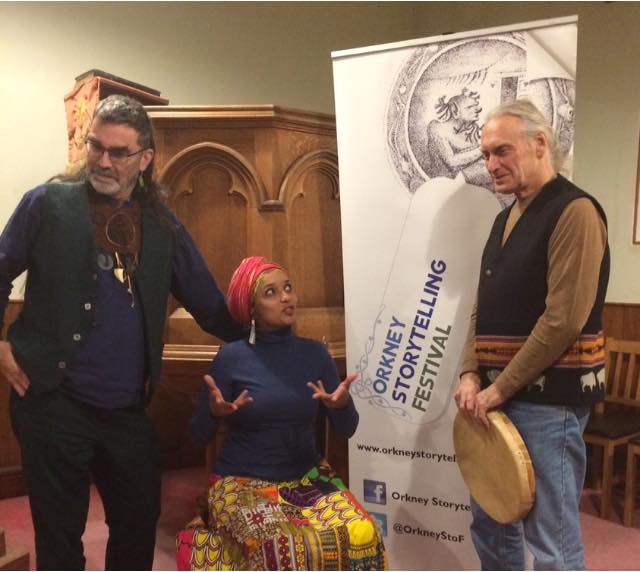 I was lucky to attend two more story-filled events. Wild tales of tragedy, adventure, mysticism & wit. The Orkney Storytelling Festival has kept oral storytelling alive for over eight years now. The festival is managed by the Orcadian Story Trust, they  "aims to capture Orkney's tales, and promote their retelling. We also want to support new forms of storytelling and keep alive the oral tradition in a modern world!" 
Orkney's folk tales are a unique fusion of Scottish and Scandinavian. The patchwork Isles of Orkney and Shetland were ruled by Vikings for over 400 years. In addition, many sailors, farmers and tradespeople visited from all over the stormy seas.  These cultural backgrounds wove a complex tapestry of tales.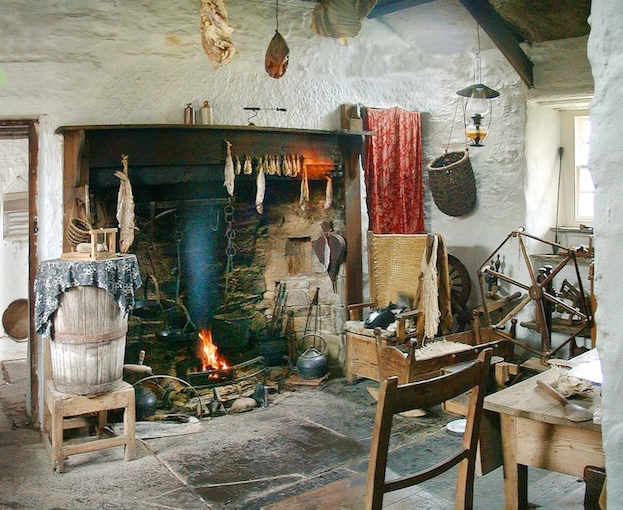 For centuries Orcadians have gathered around peat fires and shared these wild tales. Many feature magical beings who get up to no good with humans. For example, a Trow is a "mischievous, little creature that resided in the ancient mounds scattered across Orkney." A common theme with Trows are throwing wild parties in their gold encrusted lairs and tempting   These tales are often credited with protecting the Neolithic tombs over the centuries. So to them I am grateful.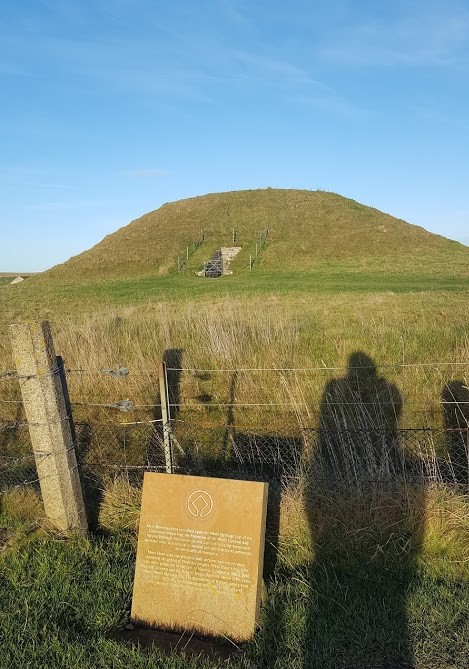 Learning the tales of the land that locals shared over centuries gives a deeper connection to this beautiful place. I highly recommend a tour to give you this experience.