Last week I attended my first trade expo – the 2019 Visit Scotland Expo in Glasgow!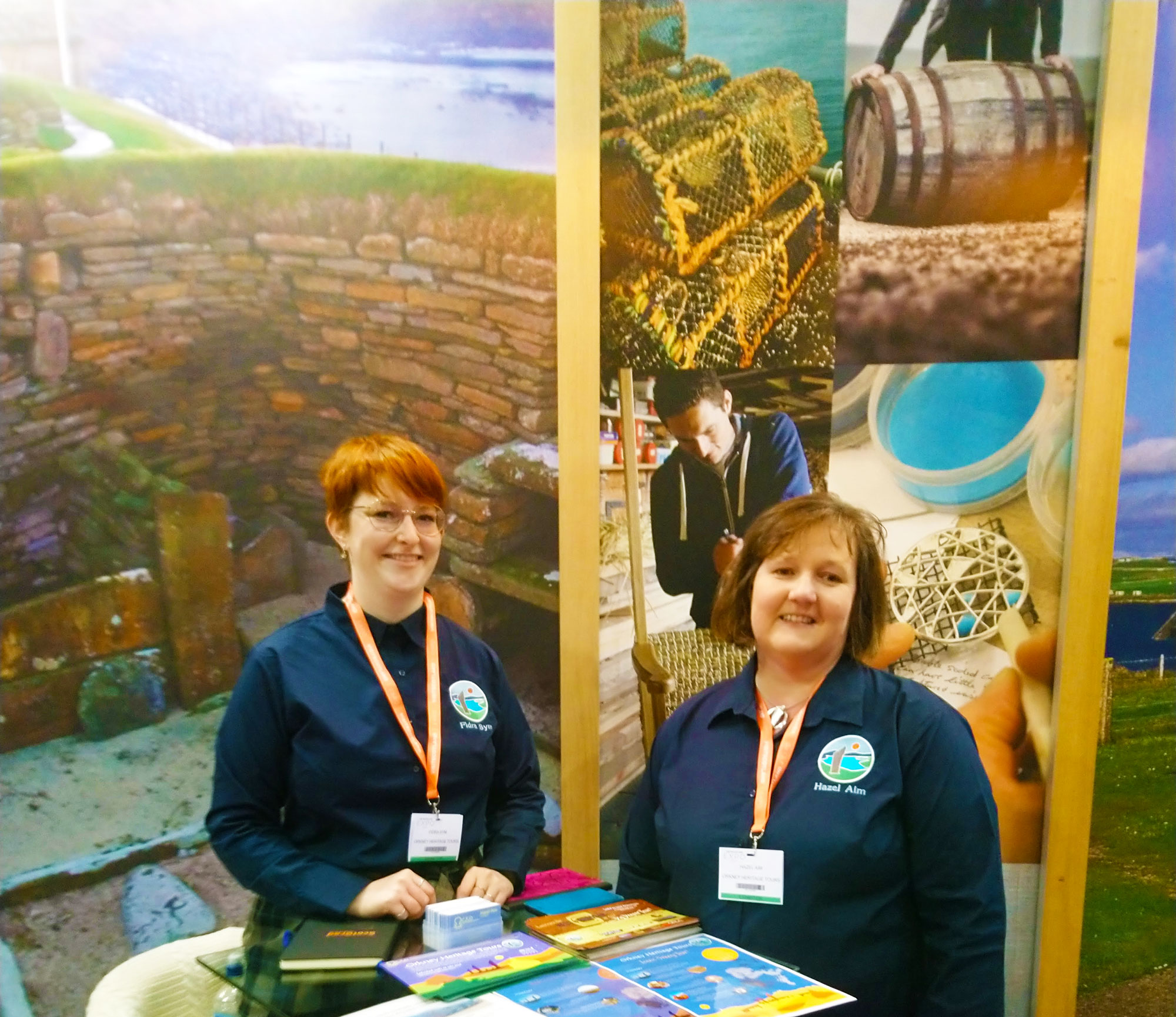 I was there to represent OHT alongside our tour provider's (OCTO) Manager Hazel. This opportunity was provided via Destination Orkney. They are an umbrella organisation which supports those "with an interest in the successful and sustainable development, management and marketing of Orkney as a visitor destination."
Destination Orkney
There are 500 members of Destination Orkney which shows that despite being a relatively small community, we are very busy! Since coming to Orkney I have benefited from their work through networking and access to training workshops. I particularly enjoyed their Autumn Tourism Week which was a great introduction to key sustainability issues faced by different sectors in Orkney. This was great timing for me peek behind the curtain into how things work here, which would have been hard otherwise as most visitor sites close for the chilly winter!
Expo Experience
In the Expo's bustling hall, it's hard to stand out. Destination Orkney managed with a custom booth displaying Orkney's most iconic sites which drew many compliments. Hazel and I found our visitors to be already enthralled with Orkney, yet they were still impressed with all there is to do and see up here.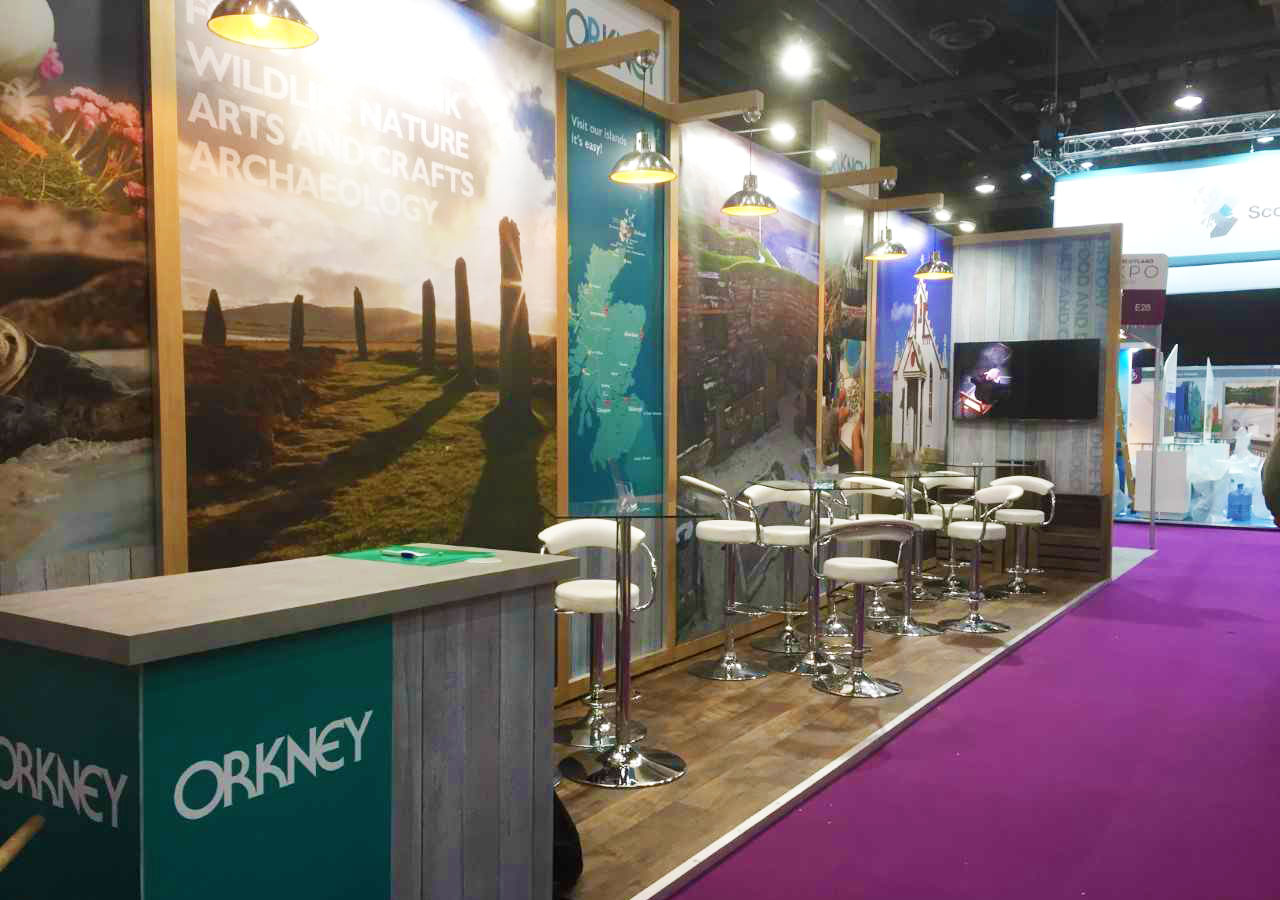 It was great to work alongside Elaine Tulloch (CEO), Kathleen Hogarth and Gareth Chrichton (Chair). Their knowledge and passion for Orkney really shone through throughout the busy days. Through them and our visitors I learned a lot about the travel trade.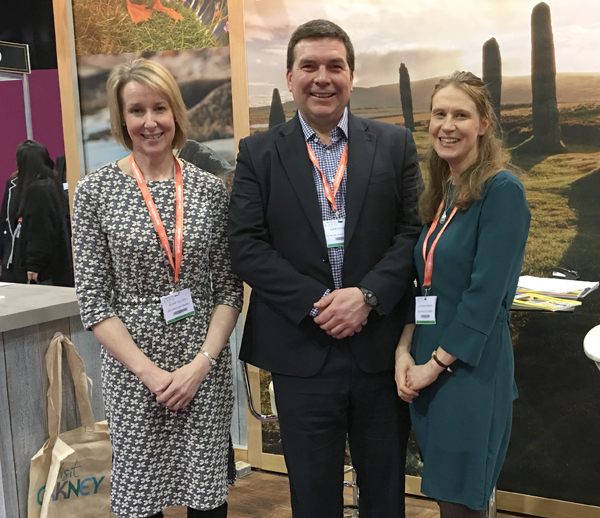 At the expo 340 businesses, regional groups, charitable organisations etc were represented. I was amazed with the creativity of some of the stands and the overall range of places and products on show. It was great to meet people and share our love of Orkney with potential visitors.